The Southern Salish Sea is a proposed National Marine Conservation Area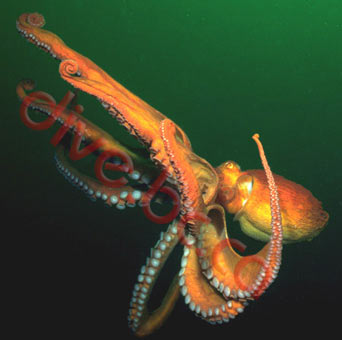 The southern Salish Sea, more commonly known as the southern Strait of Georgia is one of the most bio-diverse marine areas of the world's temperate waters. The habitat is lush and supports vast marine life: bull kelp forests, cloud sponges, harbour seals, killer whales, sea lions, porpoises, seabird colonies, thousands of invertebrate species, and the world's largest octopus, the giant Pacific octopus. The mixing of fresh water from the Fraser river and the salt water of the ocean straits gives life to a highly productive and very unique estuarine environment.
Since 2003, discussions between the province of British Columbia and the Canadian government have taken place. Through consultations with First Nations communities, local fisheries, and various members of the community, they are working through a feasibility assessment to establish the southern Salish Sea as a marine reserve. Presently, the marine area boundaries (1400 sq km) have been determined, and the BC and Canadian governments are to enter negotiations with local First Nations to discuss their interests in the proposed boundary. If all groups are in agreement and the feasibility assessment is positive, then Parks Canada will recommend to Parliament the protection of the southern Salish Sea as a protected area under the Canadian National Marine Conservation Areas Act.
Determining this area as a marine reserve will help protect a portion of the vital ecosystem and this would allow people to use the area in an eco-friendly manner.
Fisheries in the area would be managed by the Department of Fisheries and Parks Canada.
[Read more].